HI... We have finally closed. We are moving and will not be resuming lessons. Thank you to all our loyal clients. October 2016
"When Experience Counts"
"Lara's Riding Ponies" is a horse riding centre, established in 2004 in Mandalong on 25 acres. I have over 30 years experience in competing, training and teaching all aspects of horse riding and management.
Lara's riding ponies is my lifelong dream to teach children to ride and care for their ponies, in a safe learning environment.
I have won Business of the Year for "Sport and Recreational Services" within the Lake Macquarie area two years running.
I teach all aspects of riding, from basics to advanced, and hacking, dressage and showjumping.
I provide agistment for your horse, offering both single and shared paddocks.
If you want to know more about Lara's riding ponies please contact me (Lara) on 0412 705 914 or visit our website at www.larasridingponies.com
************************************************************
Below: Beach day ride at Stockton Jan 2014.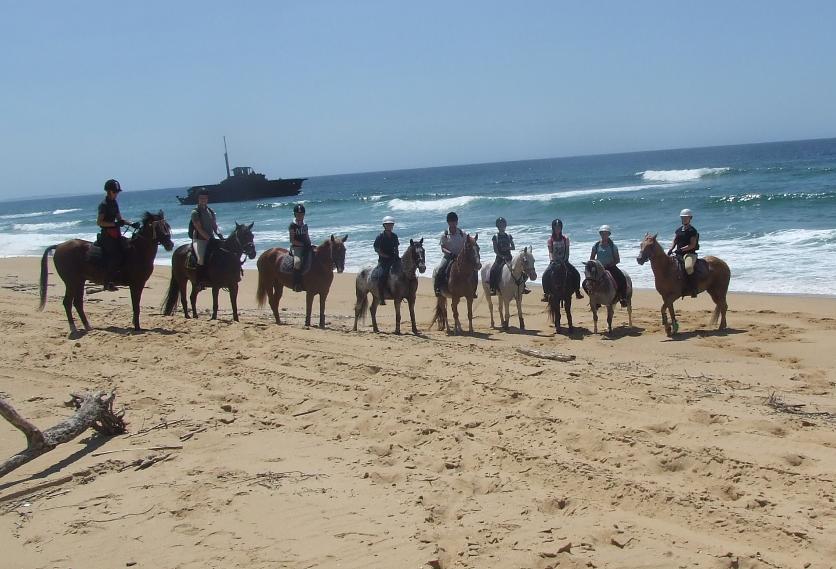 Below. Alexis, Mum and Catherine with Duke at Police Games in April 2014.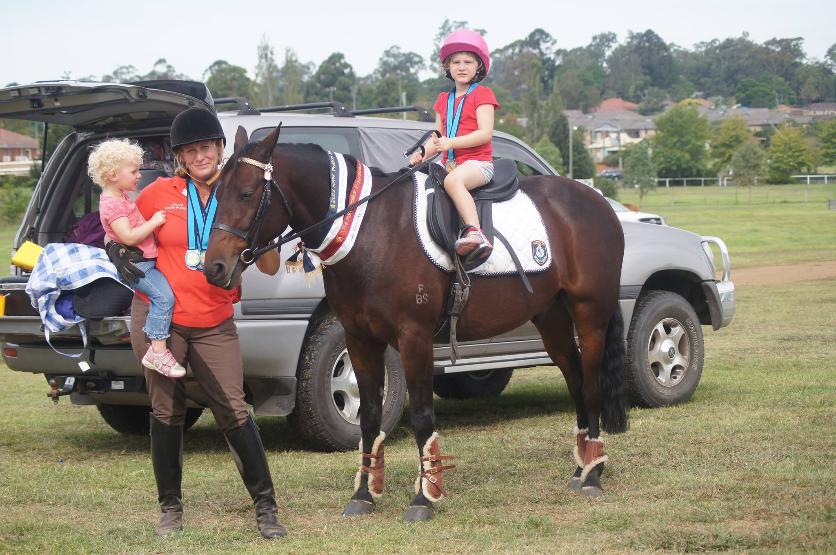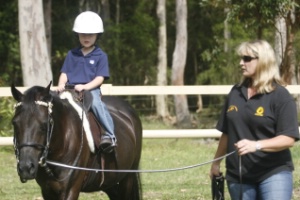 Catherine and Shandy on Saturday 12th March 2011